Take Me Somewhere Real...
By Tiffany Axner, Interior Design, 5G Studio Collaborative
New Space Created with a Real Grounding in History
As a design firm, 5G is sought by our clients to evoke ideas that surprise and inspire the public with innovation, energy and quality - opening eyes to things not seen before. Our roots are well positioned in history to achieve these goals every day for clients.
Our studio sits in a 110-year-old exposed brick building with original wood floors, century old windows with views to the city on the East, and skies on the West. There is something truly refreshing about the space. As we design and create new spaces, the nostalgia and history of our corporate headquarters are, in a sense, always anew. Working with colleagues in our historic office space, I find myself thinking about trends and how peoples' expectations are changing. Travelers, restaurant clientele, the business leader - they all have different expectations now. But there is always a connection to time and history, because people today want something memorable: a sense of place, similar to the views of the city life and originality you may find in my office. We aren't just designing spaces, but we are designing experiences. Being grounded in history is important to maintaining that connection to our goals.
A couple of recent trends I've encountered speak directly to the idea of authenticity and settings with which the public can identify. The biggest movement came with the integration of more casual community areas and shared spaces; there is a high demand for flexible, multifunctional layouts geared to prompt social activity.
In a more recent hotel lobby, one might find a group of suited men in morning meetings alongside a woman having her coffee and reading the paper. The reality is that the majority of people want to be around other people and in an atmosphere conducive to memorable, natural experiences and unique opportunities.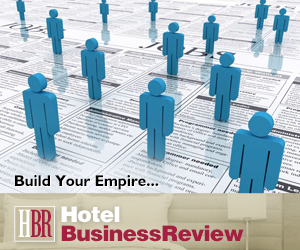 On the more aesthetic side of design, interiors are becoming more convincing than ever. Originality and credible prior existence are the new standard—if it's not a venue versed in "grandma's" décor, something from the '70s or it can't pass as a vacant warehouse, it may need rethinking!
I may be exaggerating a bit to make a point, but with the considerably large number of firms practicing sustainability and restoration, we have seen really fabulous things come out of places forgotten or maybe overseen.
One of my favorite projects involved the conversion of a coffin factory built in 1911 into a boutique hotel, NYLO Southside in Dallas, Texas. Inside NYLO one may see a vintage chandelier over a modern glass table gracing antique wood floors or a room that embraces the industrial bones of the existing building filled with reclaimed tables and one-of-a-kind art by local artists. It's really wonderful to see the public confronted with such eccentric design in unexpected places. But even better, whether they are seeing something old or something new, people can connect with the space.
These tendencies in design indicate that we are gravitating towards a more comfortable environment. Not in terms of physical comfort, but more in the way of clientele associating areas with a sense of home, leisure or another time and place. There, truth is attractive. Knowing that something existed and was successful gives one a sense of security. For example, muscle cars. No modern-day hybrid will ever give you the same feeling as a 1968 Chevy Camaro, right? And so you see it,the brick walls, original floors, mom and pop shops, everything is becoming more cool and exciting, the less people know about it. My clients want one-of-a-kind interiors, which is why I see many brands branching off into smaller divisions or moving towards boutique operations to allow expression of these unique characteristics for business success.
The Current Reality of Connection and Disconnection in Space
Lastly, there's a movement among people, and it's currently so controversial, but right on target: connection and disconnection.
Today's society is changing from when human contact was inevitable, toward a society that has replaced physical face time with "Face Time." As technology progresses and we surpass our goals for global communication, we contradictively move closer to our iPhones and far from what is tangible. We see the younger generations yearning for a place discrete of human connection but ultimately next to one another. Take online gaming. First there was checkers, then Nintendo, and then eventually games that only involve oneself and their best friend, Electronic Device. Slowly, people have begun to reintroduce themselves to the human race by bringing the "Electronic Device" to join a communal area with them. This is when design becomes crucial because the spaces designers create are needed to accommodate everyone! The majority is so caught up in the hustle of everyday life that we as designers must remember that even the shortest span of time spent in a space may affect someone's day. Design can not only affect emotion, but it can define it. Enter most coffee shops today and encounter a room filled with people who are sharing and not just anything but…sharing space. These coffee seekers may not know each other or have anything in common but have chosen to come in and work, read a magazine, take a call, or just relax in a place where they know no-one. Yet they still find comfort in that space.
Connection is key. As I mentioned earlier, it's the "natural experiences and unique opportunities" we are hunting and seeking out . Humans need to connect and share. That is innate for us and the more we separate from that, with our advancement in technology, we will always find an outlet to "connect."
The juxtaposition between our high-tech world and our craving for human interaction is inevitable. Design is constantly moving forward finding ways to collaborate multiple lifestyles. The challenge lies in creating spaces that appeal to the modern world, and at the same time bring it back to a place of comfort and communion. These communal areas need to appeal to the common person: lawyer, student, doctor, and maybe housewife. If communal, or on public turf (e.g., a hotel lobby, café, lounge, or restaurant), it must speak to the cultural movements, as well. It's the feeling of unity that we all chase, whether a hippie or a hipster. We are so wrapped up in our communication through technology that we sometimes forget how great an unexpected and real conversation feels. The possibilities of learning and relationships are endless, and design is the solution to a conducive environment to make it all work together.
Because designers have a fragile hand at task, getting Grandma Teenager Tanya to congregate isn't easy. Certain tricks can be applied to aid in design. Community tables are becoming more apparent in all restaurants and bars. This forces people to sit by a stranger on account that that one seat is the only seat left. Another example is the use of large sofas in lounges and coffee shops where four to five people may be sharing their personal space bubbles. There is something "not weird" about being close to people anymore. "Close, but not too close" may be a new guideline to designing any space. Design will always observe tendencies in human behavior, aid in the creation of ease within our society, and attend to the forever-changing needs of our culture.
Helping Everyone to Genuinely Connect in Modern Spaces
As I discuss closeness, we are still in a world of mega-box retailers, mega-churches, mega-convention style hotels and McMansions. We are finding that our sense of place has somehow slipped away. People are searching for this sense of belonging more and more, and are trying to make sense of culture in a sometimes banal community.
The hospitality industry is an indicator of such a search - just as bright an indicator as that dashboard light on that 1968 Chevy Camaro's tuner radio. The good designers are seeking research into culture and local communities for hotel inspiration, instead of relying on the typical "Design Standards" folders housed on their servers. Operators are getting even smarter and beginning to understand not only their traditional customer, but a whole different generation of traveler and their proclivities. This "millennial traveler (ages 18 to 34)" not only wants an authentic experience. They are actually willing to pay for it, This opens up a whole world of design elements to access and develop.
This new generation of traveler requires a healthy, relaxing and truly unique stay at their destination of choice. They want the "experience" more than room rate. Although millennials are quite discerning in the area of finance, it's really in how "value" is perceived by this generation of travelers. Value seems to reside in a real and honest experience.
Authenticity as a Core Design Element
So, how does this "authentic experience" happen? And how does it manifest itself in the design expression of a space?
Well, every situation is somewhat unique and the wonderful thing is that there is no one "right way" to express authenticity or "the real." It may be exhibiting original local artists, setting up the design around the different districts and nodes of the area, the food and beverage offerings, and beyond. The point is: designers need to do what they are engaged to do, to be creative and bring the real to life. Design has always mattered, and it matters a lot today.
At our company, we have jury critiques on projects (just the like studio). These juries always challenge the norm and convention with their comments. The juries always change, too. I have found that these formats are wonderful conversation-starters and can really turn a good design idea into a great one. Real personal opinions emerge. These real opinions form trend, trend forms response. If done well, the response may shape a lasting memory that we will hold forever. This is our collective challenge: to be a small portion in the facilitation of such memories.
It is a designer's job to address trends by using alternative mediums and creative solutions. We must possess the ability to provide an experience for the high expectations of today's society.
The present day era is an especially innovative and exciting place for designers. Everything is beyond whimsical and exaggerated as we are always forced to think in new places: outside the box…or maybe inside an old one. Whatever the thinking, we are focused on keeping the end result successful - and real.
Tiffany Axner has been affiliated with the interior design community for over 7 years while working with a variety of commercial, residential, and hospitality design clientele. Her experience spans from high-end residential projects, multiphase commercial renovations due to ADA compliance's, to the re-design and preservation of a historical landmark. Ms. Axner is responsible for working directly with all personal and professional clients, creating functional designs and developing solutions to meet a diversity of needs. Ms. Axner can be contacted at 214-566-625 or This email address is being protected from spambots. You need JavaScript enabled to view it.">This email address is being protected from spambots. You need JavaScript enabled to view it. Extended Bio...
HotelExecutive.com retains the copyright to the articles published in the Hotel Business Review. Articles cannot be republished without prior written consent by HotelExecutive.com.
---