---

Are 'Unique', 'Timeless' and 'Memorable' Always Appropriate in Hospitality Design?
By Scott Lowe, Managing Partner & Co-Founder, 5G Studio Collaborative
Co-authored by Tiffany Woodson, Partner at 5G Interiors
As this edition of Hotel Business Review studies the characteristic qualities of unique, timeless and memorable design- we began to think about the essence of these three qualities and how they are realized. We also determined that it would be a helpful exercise for everyone in the industry to consider how these elements work within business strategy for hospitality industry success - and whether they are always inherently appropriate. We hope to provoke thought in advancing an always thorough consideration of as the industry progresses in this era of vibrant hospitality growth worldwide.
The marketplace of hospitality is one of the most exciting and dynamic economic sectors in design and architecture. The opportunity to create spaces that provide rest and rejuvenation to consumers amidst an increasingly complex landscape of business and leisure travel always gives our team special inspirational energy, and an exceptionally heightened anticipation for the opening day. Understanding the vital and weighty roles that hospitality destinations serve as economic catalysts and landmarks in communities, our work also impresses upon us the importance of our responsibility in designing spaces that are successful.
As we are building for success, deconstruction is our business, too. It's the nature of our business to continually study the layers of what consumers respond to in a brand, and where design energy is strategically placed to achieve the business goals for our hospitality clients in markets worldwide. The current hospitality marketplace gives all of us plenty of fascinating textbook material!
Brands serving all groups of consumers are working carefully and intensively to strengthen their relationships with consumers and connect with new guests in new ways - engaging with their emboldened messages about their experiences and features to build business among the traveling. Stalwart brands now have multiple and diverse flags, all created to differentiate experiences and capture ample market share. Knowing that updates and upgrades for all brands are cyclically and traditionally slated for every 10 years, it's fascinating to see how everyone approaches these and decides on this timing.
New locations are burgeoning, with robust openings in the US, along with China and India 2015, with even more explosive expansion projected for 2016 in contrast to this year. As in any industry, brands are also challenged in business growth to get the most value from current locations and in the investment in new additions. Hospitality brands come to architects and designers with specific financial goals in mind, and the journey to success is a different path each time.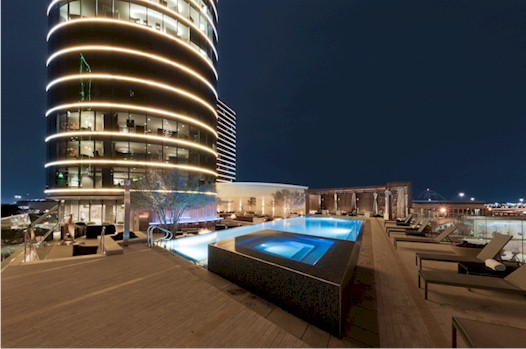 The Omni Dallas Convention Center Hotel, which opened in 2011,
has been an economic catalyst for Dallas and for Texas
As we prepare our recommendations for clients, whether they are in the luxury or in select service business sectors, we take a comprehensive look at who their guests are in the market.
The Business Traveler's Priorities
Convenience: location, amenities, services, food and beverage, and/or
Cost: obtaining a value with a reasonable balance of features for the price.
The Family Traveler's Priorities
Experience: generating a keepsake life memory and/or
Cost: obtaining a value that yields the comforts that reasonably support a life experience for the price.
The Luxury Traveler's Priorities
Stature: choosing brands to communicates something beneficial about me and that are beneficial to me socially, and/or
Convenience: choosing a hotel for the extraordinary level of amenities it provides and/or
Experience: my stay at a hotel must be extraordinary in excellence and quality
Cost : impacts choice when used as a reference point for quality and standard setting in choice.
The strategic direction, business goals and brand assets of a particular flag certainly drive the approach to how unique, timeless and memorable a brand wants to be with design. Let's look at how these terms are defined, and where they are indeed appropriate.
Unique is a More Dynamic Term Than You Might Think
Unique, or being one of a kind, would seem to be a reasonable and balanced marketing goal. Every brand would certainly want to be unique, right? In the survival-of-the-fittest marketplace, unique is surely a survival essential. It's not that simple!
How a brand maintains and develops its unique features is where unique becomes a more interesting and complex goal and direction than one might see at first glance. Understanding who the hospitality customer is in our analysis above also clarifies these dynamics to shed light on how to "calibrate the unique."
New locations may simply be served best by amplifying the message of an already unique positioning. Keep doing the same things well with consistent, dependable features that assure your guest's satisfaction. A heritage brand serving a business traveler focused on value strategically will choose to continue to grow with consistency and maintenance of core design values that the consumer can count on, wherever and whenever travel happens. A business in this hotel category might consider updating the areas that are naturally standout and can change with fiscal ease (e.g., restaurants, textures and materials, color palettes). But keeping core elements and framework the same for consistency and stability in serving your guests is paramount, because the business traveler who is focused on value and consistent amenities will be frustrated if things change too much.
For brands serving a luxury guest in the boutique category, continually heightening the unique positioning is an essential because the core consumer is really seeking innovation and something new all the time. Especially in the luxury traveler category, there is room to take innovation risks and explore because the consumer is willing to take an adventure in new levels of excellence in connecting with location and culture in a destination.
Within the family traveler category, where an experience at a hotel would also become a cherished life memory, there is room to challenge unique to new heights. Even if that family traveler is not a luxury hotel guest, exploring unique hospitality experiences could really be an opportunity for a family traveler who is making family history with their life-moment plans for a destination wedding, a great family road trip, or a hiking adventure in the heights of South America.
Is Time in Hospitality Something You Can Always See on a Watch? No.
Great design should appeal across generations and centuries. Timelessness is also a quality that is not so simply applied to design. The concept of time and how a brand stands its test is a handle-with-care area, because not every hospitality brand should have a goal of being independent or free of the framework of time.
Another consideration: timelessness is not defined as static or stagnant, or never-changing. Great and hallmark brands that stand the test of time and continue to succeed do indeed have elements that continue year to year, decade to decade. A brand can also be modern and contemporary, but can be successful for being classic, with its timeless elements residing in the excellence and quality of the experience. The extraordinary and distinctive components of a brand are always there, with fresh and exciting connections with the consumer that are continually and consistently meaningful. This is why such brands as The Ritz-Carlton, Mandarin and Langham continue to succeed and grow, and maintain a five-star standard as an industry reference point.
"It's not always possible that a hotel be timeless... especially a high-end, boutique-style hotel, because of its connection with modern fashion and the speed at which technology evolves," says Tiffany Woodson. "If this kind of brand doesn't change, it won't be relevant to the target consumer, because that guest wants to be in tune with the novel, new and evolving creation in design."
A block and plane or stick-frame concept hotel brand that serves a value traveler in the business or family category is one business in the marketplace that can never, ever afford to be timeless. Being timeless will hold the brand back from appealing to new generations and maintaining or growing market share.
Timeless elements for all brands can be service and excellence of hospitality and comfort, where design supports and articulates these components. The Postcard Inn on the Beach in St. Pete Beach Florida is an amazing and emblematic example of a hospitality destination that draws upon the nostalgic, wholesome era of American travel when roadways were new and the family stay at the motel stay was evolving as a cherished leisure tradition. Its commitment to a throwback direction sets the tone, and the relaxed, comfortable culture combine with a balance of modern convenience with '50s and '60s era travel homage within the Florida locale and culture. Its achievement is a completely refreshing, refined experience that appeals to every consumer.
Time is on everyone's side, because it's important for everyone to think through how time and hospitality space work together for business success.
The Essence of Memorability and Memory's Role in Hospitality Experience
A respected colleague of mine, Paul Deusing with PDP in Dallas, just recently stated over drinks: "We are in the business of escapism for our Customer. I love this statement. Simple, yet descriptive of what we do for these projects. We create spaces for guests to escape and have a memory.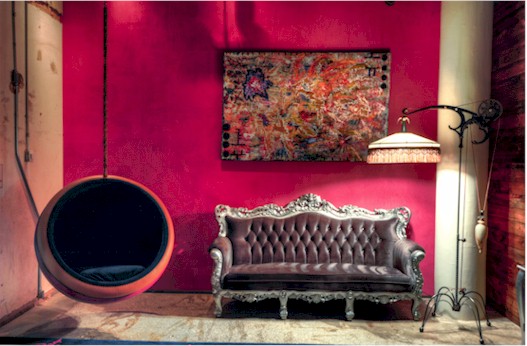 The NYLO Dallas' innovative interiors create a modern-vintage
space in a 100-plus-year-old building
Perhaps the luxury traveler has the luxury to escape, officially. But we also believe that the all market sectors and all kinds of travelers need a way to escape, no matter what the purpose of their travel is. Everyone has a goal of a journey of experience away from the pressure of the day, to recharge, rejuvenate and continue on their literal journey. There is also, for all hospitality businesses serving all guests, the essential positive impact upon memory to build return visits and connect with new guests. The Omni Dallas Hotel as convention center hotel is an excellent example of how a memorable design and service excellence combine to deliver a specific and continual message to the guest of Dallas' hospitality and energy.
We as a design industry must take the responsibility of creating memories of all kinds seriously. The creation of a positive and memorable environment can mean the difference in a guest's success on a business trip, the great chemistry of a family vacation, or the life-memory exploration of history and culture. The creation of a positive and memorable space for hospitality can also be completely integral to the success of a brand. This is why enormous brands like La Quinta are developing new architectural exteriors to further define its place amidst the family traveler marketplace. Designs that are well considered in tandem with impressing upon the memory the good experiences that reside in them become iconic and successful.
Being memorable in a positive context is compelling and continual for the hospitality industry, and a business catalyst, as for any sector. The role that the hospitality experience serves in the marketplace makes the responsibility of the design industry in connecting with memory and memorability all the more compelling and continual.
As unique, timeless and memorable plans are sought, we will continue to study these elements with an appreciation for their complexity and importance.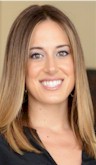 This article was co-authored by Tiffany Woodson. Ms. Woodson has been affiliated with the interior design community for more than ten years working with a variety of commercial, residential, and hospitality design clientele. Her experience spans from high-end residential projects, multi-phase commercial renovations to the re-design and preservation of a historical landmark. Responsible for working directly with all personal and professional clients, Ms. Woodson and the 5G Interiors team are creating functional designs and developing solutions to meet a diversity of needs. As a previous partner of her own firm, and now partner at 5G Interiors, Ms. Woodson provides a thorough understanding of the owners' needs while maintaining schedule, budgets, contractor, and consultant expectations. Ms. Woodson has a passion for creating relaxed, on-trend and modern-day spaces that are truly spectacular. Using the combination of classic design components in contrast with newest products and technology, Ms. Woodson creates innovative interiors that have a timeless quality, and that also have curatorial leadership in contemporary fashion and design. Some of her recent accomplishments include a new Dallas Cowboys Club at DFW International Airport, as well as the Women & Infants Specialty Health (WISH) Clinic Building and the Ronald J. Anderson MD Medical & Surgical Outpatient Clinic on the new Parkland Hospital campus. Her award-winning design practice is also active in US markets and internationally.
Scott Lowe drives 5G's vision as an innovative, client-centered group of architects, project managers, designers and planners. He launched the firm in 2005 with partners Hoang Dang and Yen Ong, later joined by Jacob Tindall, Mike Voegtle and Rick Walker. Today, 5G has offices in Atlanta, Miami and international teams in Asia and beyond - with prestigious clients worldwide. The firm's Entertainment Division specializes in design and programming for cinema, gaming and sports, creating destinations for leading brands. The award-winning Interiors at 5G is designing space across multiple business sectors. Mr. Lowe can be contacted at 214-670-0050 or This email address is being protected from spambots. You need JavaScript enabled to view it.">This email address is being protected from spambots. You need JavaScript enabled to view it. Extended Bio...
HotelExecutive.com retains the copyright to the articles published in the Hotel Business Review. Articles cannot be republished without prior written consent by HotelExecutive.com.